Explore the "real" Hollywood North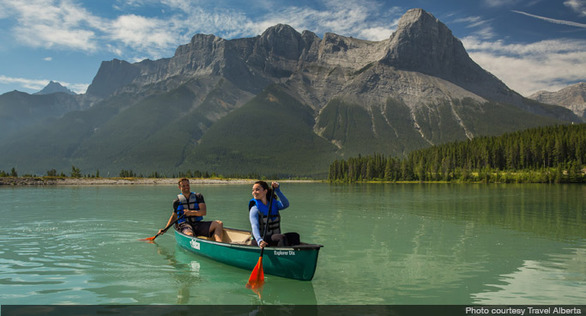 This summer, let the magic of Tinseltown inspire your Canadian travels.
Toronto, Vancouver, and now even Montreal may think they have a lock on the big-name Hollywood productions taking place in our home and native land, but the rest of Canada is catching up.
Alberta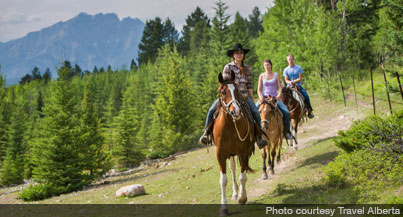 Alberta is a province of many landscapes, and most have been used in a blockbuster movie at some point. Most notable are the Rocky Mountains, the backdrop for Brokeback Mountain and Legends of the Fall and arguably characters in their own right. Speaking of Brad Pitt (we were, weren't we?), he returned to Wild Rose Country to shoot 2007's The Assassination of Jesse James by the Coward Robert Ford. Probably the most famous Western ever made was filmed near Drumheller: Clint Eastwood's Unforgiven. Filming has just wrapped on The Revenant – a Western starring Leonardo DiCaprio that is set for a limited December release. Leo shot Inception's winter chase scenes in Alberta's Rocky Mountains, but The Revenant took him to many locations across "Oilberta."
The Prairies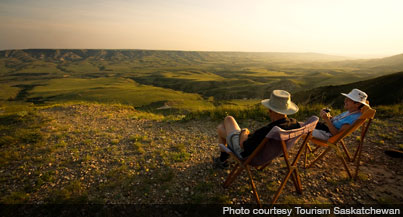 Probably the most famous flick to come out of Saskatchewan is Corner Gas: The Movie, and the once robust production industry there is slowing due to the elimination of the province's film tax credit.
Manitoba has some notable titles to its name, and that likely will increase in coming years because the province boasts the highest film tax credit in the country. Lake Winnipeg starred as arctic terrain in K-19: The Widowmaker; the late Philip Seymour Hoffman earned his Best Actor Oscar by filming Capote in Winnipeg; and Montrealer Jay Baruchel co-wrote and starred in Goon, which was shot in Brandon, Portage la Prairie, and Winnipeg.
Atlantic Provinces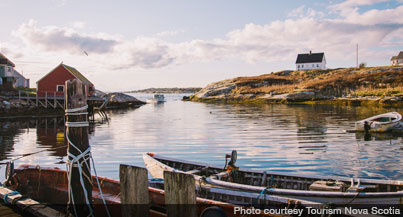 Our Atlantic provinces often sub for New England in movies, as New Brunswick did in Children of a Lesser God and I Know What You Did Last Summer, and as Halifax did in Two if by Sea and Dolores Claiborne. Halifax Harbour was presented as a Russian port in K-19: The Widowmaker. Newfoundland starred as itself in the film adaptation of acclaimed novel The Shipping News.
Halifax, of course, is intimately linked to Titanic, with director James Cameron spending time at the city's Maritime Museum of the Atlantic during production of his movie. Many of Titanic's ocean scenes were filmed aboard the icebreaker CCGS Louis S. St-Laurent.
Prince Edward Island is, of course, best known for anything and everything Green Gables-related, but some might argue that the Animal Planet original production Ghost Cat (starring a young Ellen Page) is P.E.I.'s true claim to fame.
Corinne McDermott is the editor of Movie Entertainment.