Boo to You: Halloween-Inspired Travel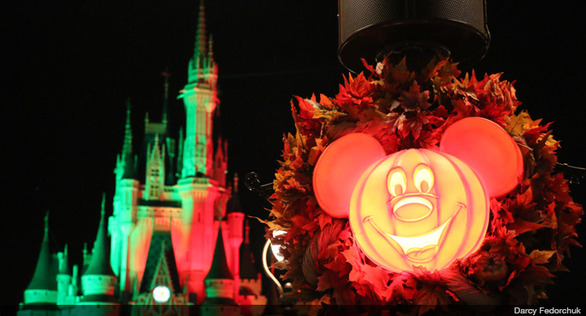 Get out and explore great places to celebrate Halloween — besides trick-or-treating around your neighbourhood, of course!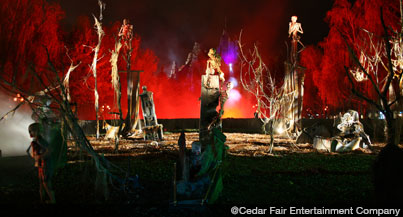 Wonderland's still the one when it comes to non-hayride Halloween fun for kids from toddler to teen. Bypass the pumpkin patch for Camp Spooky, a family-friendly daytime event held every Saturday and Sunday in October that features Halloween-themed live shows and interactive entertainment, plus three mazes and trick-or-treating in the park. Camp Spooky is free with park admission and your littles will be pleased that the KidZville and Planet Snoopy kids' areas also will be open. For those with little terrors ages 13 and older, see if they can handle the Halloween Haunt where Canada's Wonderland is crawling with 700 zombies and monsters, plus horrifying mazes and "scare zones." This year marks the return of the ZOMBIES 4D Interactive Dark Ride. Are you brave enough?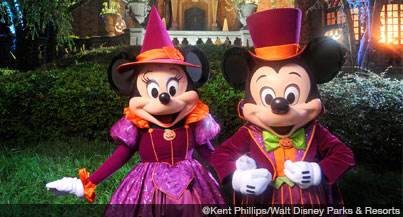 October is typically a pretty great month to visit Walt Disney World in Orlando — awesome weather, fewer crowds — and why not blow your kids' minds even further by adding a Halloween angle?! From early September until the big night itself, Mickey's Not-So-Scary Halloween Party turns Magic Kingdom into a Halloween mecca, with spooky parades, Halloween-themed fireworks, and, best of all, trick-or-treating at locations throughout the park. And, of course, Mickey and Co. hand out the good candy. Mickey's Not-So-Scary Halloween Party is a separately ticketed event. After 7 p.m., the park is reserved for just you and your fellow trick-or-treaters, so in addition to free candy, the ride lines are much shorter, too. And these special nights are the only times grown-ups may wear costumes to the park. This Disney Halloween party was a definite highlight for my kids.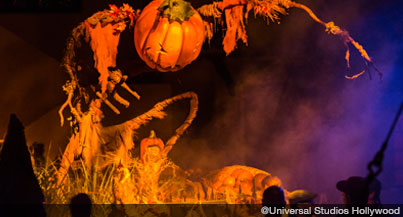 Not for the faint of heart, the Halloween Horror Nights at Universal Studios Hollywood are THE place to scare yourselves silly, so long as you're 13 or older, natch. This year the park will have seven terrifying mazes, with subjects including The Exorcist and Halloween, as well as a Terror Tram experience and a brand-new Jabbawockeez live show. "Scare Zones" permeate the park, themed this year with iconic scenes from The Purge trilogy of films (with the third in the series being, appropriately in the U.S., The Purge: Election Night). Halloween Horror Nights run from mid-September until Nov. 5, and for super hardcore horror fans, Frequent Fear Passes allow access for up to 15 nights.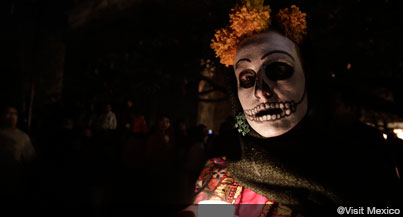 Mexico's Dia de los Muertos, or Day of the Dead, is technically Days of the Dead, since it is celebrated from Oct. 31 to Nov. 2. The fiestas take place all over Mexico, but the capital city of the same name in the southwestern state of Oaxaca has particularly colourful and festive celebrations that begin weeks before the big day(s). The Macedonio Alcalá Tourist Corridor is a pedestrian district that gets very lively, with lots of decorations and locals in costume, dancing and feasting while they celebrate the deceased loved ones whose spirits come back to visit for these special days.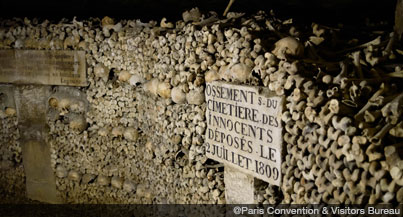 Paris is one of the world's oldest cities, so even though Halloween is not a big deal in Europe, you can celebrate your own spooky holiday among the famous spirits in Père Lachaise cemetery, and with six million souls in the Catacombs of Paris. While loitering in Père Lachaise is frowned upon, a stroll through the city's largest cemetery will bring you to the final resting places of Chopin, Marcel Marceau, Jim Morrison, and Oscar Wilde, to name a few. The Catacombs are a series of underground ossuaries that were started in the late 1700s, when the city's cemeteries were running out of room. They have been a macabre tourist attraction since the early 1900s.
Corinne McDermott is the editor of Movie Entertainment.