The Affair to Remember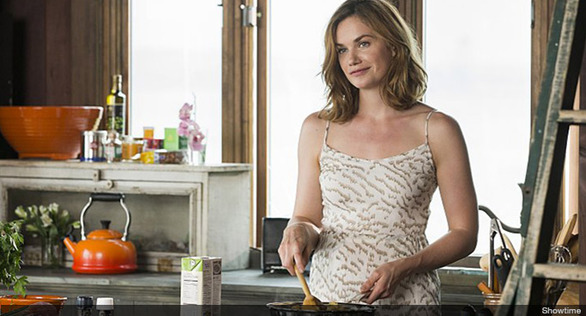 In Season 2 of The Affair, perspectives of the injured spouses add depth and complexity to existing layers of nuance and intrigue...
Ashley Madison has nothing on the couples featured in the first season of The Affair.
A chiselled-abs schoolteacher, a gorgeous young waitress, that beautiful beachy Hamptons backdrop … Ashley Madison has nothing on the couples featured in the first season of The Affair. But as audiences watched two marriages dissolve over the course of 10 episodes, it was Ruth Wilson and her tortured portrayal of mourning mother Alison Bailey who captured the attention of Golden Globes voters.
That could be due, in part, to the fact that on cable television it's not often that women are written with such depth and vigour. For every great Tony Soprano or Walter White character, there's a not-so-great lady behind them, pushing them to do right by their family and marriage. These women have often come across as whiny, nagging, and sometimes subservient to their male counterparts, even when serving as their show's moral compass.
Not so with The Affair. Creator and executive producer Sarah Treem, who got hitched during filming on the show's first season, has created a complex world where the main female characters, Alison and Helen (Maura Tierney), are presented from differing perspectives in any given episode. Rather than relegating Alison to the role of home wrecker when she gave into her feelings for Helen's husband, Noah (Dominic West), halfway through the pilot the cameras flipped from Noah's perspective to retell the story through her eyes as well, creating inherent sympathy and understanding.
That sliding-doors storytelling device — a novel one in television that's starting to pick up steam in other projects — harkens back to the old saying that there are three sides to every story: his, hers, and the truth.
In Season 2 of The Affair, audiences continue discerning their own version of events based on the various retellings in any given episode, but now they have four perspectives from which to glean that truth. The victims of Season 1's affair, Alison's shunned husband, Cole (Joshua Jackson), and the often unlikable Helen, split episodes with their former flames for the first time, revealing them to be even deeper and more complex characters than they seemed before.
For Helen, that means a much-needed softening of the character as viewers finally see what it's like to be the child of wealthy parents, a woman who misses her husband and is trying to piece her life together without him, and who also has the task of being the stable presence for her four children.
"...There's sympathy for her because she gets blindsided, but I don't think she's blameless..."
"Helen started out in this place where she's über confident — she's a great mom, she has a sexy husband, rich parents. Then at the end of Season 1, she was reduced to this pathetic person, begging for someone back," Tierney says. "Helen can be annoying. She ignores some of her husband's needs and puts a blind eye toward how obnoxious her family is. So there's sympathy for her because she gets blindsided, but I don't think she's blameless, in the end, of the dissolution of the marriage. In Season 2, she's much more of a baller."
While Helen's version of events brings more sympathy to her character and opens up a viewpoint in which her husband Noah can be seen as the bad guy, by contrast the perspective of the other wronged spouse, Cole, casts the other adulterer in a more positive light. As we witness Cole's continued love for his straying wife Alison and the downward spiral he takes in an attempt to win her back, another complex layer of Alison is revealed. For Wilson, the challenge of portraying all these facets of Alison was enough to have her craving a vacation by season's end.
"There was the breakdown scene in the doctor's office. There was the walking into the water. There was cutting myself. There's loads of intense scenes. Drugs and alcohol help!" Wilson says, looking back on the first season with a laugh. "This season, the versions are less consistent. Your version is your version, but you sort of drop into everyone else's very occasionally. It's more just what's in that moment, at that time, what that character is like."
At times, those contradicting viewpoints have led to slight confusion and criticism, given how different they can be in any given scene. For the behind-the-scenes leading lady, those differences are exactly what make these characters so complex and nuanced.
"You bring your own bias and perspective to the two truths, so that every viewer who sees this show is going to interpret the truth differently," Wilson explains. "I think the truth is basically in the conversation between the two points of view, but then the viewer also brings their own reality and their own prejudice to what they're watching, to provide a third point of the triangle."
That goes for the actors as well. Until Tierney played her character as told through her eyes, she was reliant on a male narrator to define her. Not anymore.
"By default, I went more toward Noah's version of Helen because that's what I was playing more and that's what I was in," she explains. "Now she's a little more responsible for the events. She's becoming aware of how she was complicit in the weakness of the marriage, which will be interesting to watch."
Amber Dowling is a Toronto-based writer and the founder of TheTVJunkies.com.