The weight of success: New hot commodity Chris Pratt indulges his way to the top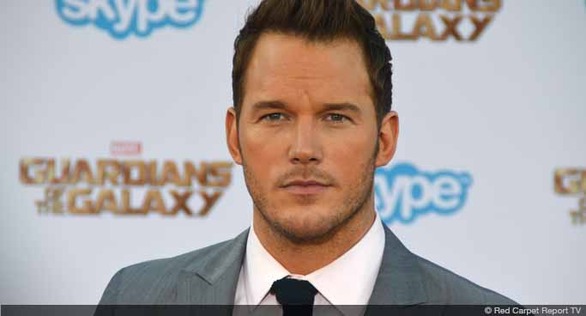 Has he succeeded in spite of his excesses or because of them?
Hollywood stardom doesn't always come to actors who follow the traditional recipe for success, but it almost never comes to those who wilfully ignore the formula. Don't tell that to Chris Pratt, a rare exception who has slowly emerged as a leading man, even while bypassing all known routes to the A-list. Following a scatterbrained career path that most would describe as counterintuitive at best, Pratt has arrived at the bull's eye most aspiring stars spend their whole careers missing. Whereas his peers thrive on discipline and restraint, Pratt has taken a more unconventional route, one defined by indulgence and unpredictability. But now that he's gaining traction as a leading man, an intriguing question presents itself: Has he succeeded in spite of his excesses or because of them?
To understand why Pratt puts so much faith in indulgence, look no further than his professional-origin story. One semester into his post-secondary education, he dropped out, trying his hand at a few dead-end professions (coupon salesman, stripper) before pursuing a life of leisure in Hawaii. He describes this as a period of pleasant homelessness, fuelled by alcohol and marijuana. While there is almost no conceivable way to transform that lifestyle into a Hollywood break, he did precisely that, thanks to a chance encounter while waiting tables at a Bubba Gump restaurant in Maui. In a moment both unlikely and appropriate, Pratt caught the eye of Rae Dawn Chong (daughter of stoner icon Tommy Chong), who flew him to Los Angeles for a role in her short film Cursed Part 3. Within two years, he had a prominent role in the WB's Everwood TV series, and his Hollywood career was off to a semi-respectable start.
From one season to the next, there was no predicting the actor's appearance...
If Pratt was able to get that far by taking a prolonged Hawaiian vacation, it's not hard to see why he would continue down a path of indulgence. His laid-back approach was apparent to anyone who watched Parks and Recreation, the NBC sitcom where Pratt parlayed a six-episode guest appearance into a seven-season run as one of the show's central characters. From one season to the next, there was no predicting the actor's appearance, as he repeatedly let himself go, causing his weight to fluctuate dramatically.
Pratt's burgeoning movie career was partly to blame for this phenomenon, but the actor's own desires were also part of the equation. After shedding many pounds to play Scott Hatteberg in Moneyball, he gained 50 pounds for a high school reunion comedy (10 Years). After getting in shape to play a Navy SEAL in Zero Dark Thirty, he ballooned to 295 pounds for a disposable buddy role in Delivery Man. As any Christian Bale fan will tell you, Pratt is not the first actor to run acting experiments on his body, but the reasons for his shifts are not as obvious.
At times, it seems that Pratt is simply seeking (and finding) excuses to eat recklessly, but by all indications, this has only helped his career. In Pratt's view, the audience would rather see a shlubby character triumph than someone who spends most of his spare time at the gym. His feelings about likability also fuel his habit of playing dumb, a strategy that served him well long before his career in acting. "It's been a bit of a survival mechanism my whole life," he told the New York Times. "To kind of play the dummy and get laughs and goof around."
In three consecutive years, he has appeared in one of the films nominated for the Best Picture Oscar...
One of the most persuasive signs of Pratt's covert intelligence is the impressive dramatic track record he has cobbled together during his breaks from Parks and Recreation. In three consecutive years, he has appeared in one of the films nominated for the Best Picture Oscar (Moneyball, Zero Dark Thirty, Her), demonstrating an impressive ability to spot and support talent. While the uncertainties of dramatic acting still challenge Pratt –who is more comfortable with the immediate gratification of comedy – he has relished the opportunity to stretch, which may explain why he has finally graduated to leading-man status.
Given Pratt's unpredictable physique, it's not altogether surprising that his first major starring role came in an animated film (The LEGO Movie). Disembodiment notwithstanding, this proved to be an ideal showcase for Pratt's distinctive comic persona, the one constant he has carried through his many physical manifestations. But when he returned to movie screens in 2014's Guardians of the Galaxy, a very different Chris Pratt was on display. After months of intensive workouts, he was in the best shape of his life – and he plans to stay that way.
The actor who once prided himself on modesty and self-effacement is now moving forward as a brawny leading man, a position that should test some of his long-held beliefs about likability. But even if Pratt's shambolic tendencies helped him get his foot in the door, the discipline that made Guardians of the Galaxy an international blockbuster should help him stay there.
Jonathan Doyle writes about movies for DiscLand and TheLoop.ca.
Main image courtesy Red Carpet Report TV