Recipes Fit for a Fairy Tale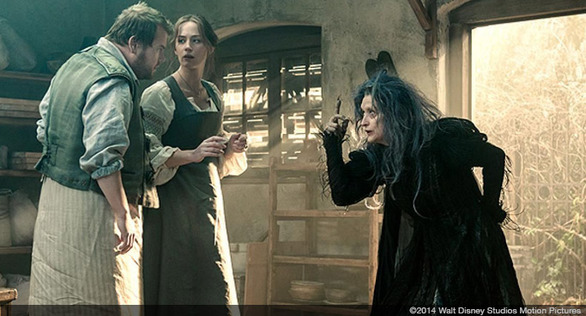 If you're going to head Into the Woods, you'll need sustenance. Here are some ideas that are princess-pretty but will still satiate the biggest beast.
Kiwi Avocado Gazpacho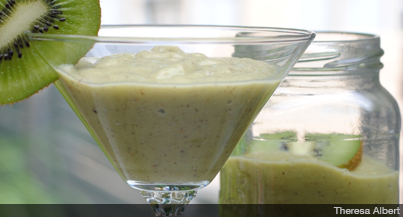 by Theresa Albert
Makes 4 servings Takes: 5 minutes
With kiwi as green as grass and avocado as rich as kings, this simple, cold summer soup has it all. It is both charming and sincere with a zesty, smooth taste for the princess and yet a thick, creamy heft fit for a troll. Which vessel you drink from will define your role. Choose wisely! Life is all about making choices.
450 ml (2 cups) green salsa (tomatillo)
2 ripe avocados
6 ripe kiwis
1/4 cup cilantro
2 tbsp fresh lime juice
1 cup cold water
1 tsp honey
Salt and pepper
Empty all into a blender and purée until smooth. Chill in fridge for at least two hours before serving. If you would like to serve immediately, replace cold water with a cup and a half of ice cubes.
Theresa Albert is a Toronto-based personal nutritionist and food and health writer. Connect with her at myfriendinfood.com
Princesa Paloma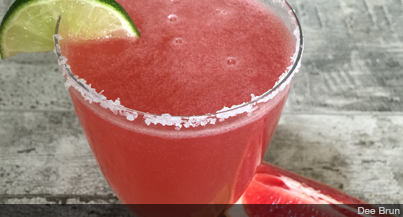 by Dee Brun
Sweet and tart. Just like the most interesting princesses.
1 ounce tequila
1/2 ounce Cointreau
1/4 cup grapefruit juice
1/4 fresh lime
6 fresh raspberries
1/3 tsp sugar
Salt
1/2 cup soda water
Muddle grapefruit juice, juice from lime, raspberries, and sugar and add to shaker. Add tequila, Cointreau, and ice to shaker and shake well. Rim glass with salt and add ice. Strain shaker ingredients into glass and top with soda. Garnish with lime or raspberries.
Dee Brun is a cocktail stylist and writer at CocktailDeeva.com.