Meryl Streep: Making Success Matter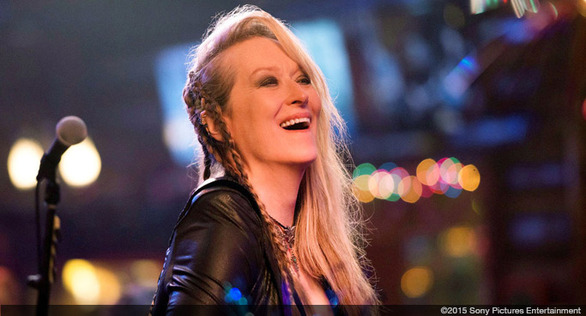 Meryl Streep empowers actresses and audiences with her late-career renaissance...
... she has been widely — near unanimously — regarded as the best actress of her generation...
The movie industry is notorious for offering actresses fewer and fewer opportunities as they get older, but Meryl Streep has managed to achieve peak popularity several decades into an already legendary career. In a feat that is virtually unprecedented, her five biggest hits (The Devil Wears Prada, Into the Woods, It's Complicated, Lemony Snicket's A Series of Unfortunate Events, and Mamma Mia!) were all released after she turned 55. If anyone is going to experience this kind of breakthrough success, it should be Meryl Streep. After all, she has been widely — near unanimously — regarded as the best actress of her generation since the early '80s. The real concern is finding ways to open similar doors for her peers, a pursuit that has played an important role in Streep's late-career renaissance.
In part, this breakthrough is the result of her recent embrace of comedies and musicals — two genres that intersect nicely in Ricki and the Flash — along with her unrivalled acting talents, but she laid the foundation with a series of uncompromising choices early in her career. Committed to the art of acting, Streep never actively pursued stardom, a goal that caused many of her peers to become preoccupied with vanity and sex appeal. Instead, Streep built her reputation on a tireless commitment to character. This helped her build a connection with the public that could withstand the effects of aging. The audience's admiration for Streep never hinged on youth or beauty, giving her the luxury to age naturally, bypassing Botox and plastic surgery, two career-extending temptations that so often limit an actor's powers of expression.
...her status as a movie star was never entirely secure...
And this was possible partly because Streep found herself in award-worthy dramas right out of the gate, allowing her to skip the compromises that usually precede these opportunities. In the first decade of her career, she starred in three Best Picture Oscar winners (The Deer Hunter, Kramer vs. Kramer, Out of Africa) and earned six nominations of her own (including wins for Kramer vs. Kramer and Sophie's Choice). Some of these films enjoyed tremendous commercial success, but between Streep's preference for challenging dramas and the lengthy breaks she took to raise her four children, her status as a movie star was never entirely secure.
However, as some of her collaborators have noted, major changes started to occur once her kids were fully grown. Relieved of the fears and uncertainties that plague most parents, a sense of ease set in, pushing Streep in a playful new direction.
The film that really launched this late-career rebirth was the crowd-pleasing fashion-world satire The Devil Wears Prada. While Streep's comic potential was apparent in many of her earlier films, this was the first time one of her comedies connected with a massive audience. Two years later, her musical abilities — which had also been hinted at elsewhere — similarly propelled Mamma Mia! to blockbuster status, crushing expectations and out-grossing more traditional 2008 hits like Iron Man. Unfortunately, this success came with a drawback that was relatively new to Streep: scathing reviews.
Accustomed to seeing the actress in serious dramatic roles, critics had a hard time wrapping their heads around this lightweight new screen persona. While audiences embraced the new Streep and she continued earning Oscar nominations at a record-breaking rate, some critics felt she was sacrificing taste for mainstream success. Never one to under-think her professional choices, Streep presented several viable counter-arguments. For one, she explained that this pursuit of the mainstream was an effort to open doors for the overlooked and under-represented actresses in her age bracket.
However, actresses aren't the only women Hollywood is guilty of ignoring. As Streep sees it, a substantial female audience has been underserved by Hollywood's largely male establishment. Given a choice between impressing critics or overlooked female viewers, today's Streep happily chooses the latter.
According to the actress, the critics and the industry have several blind spots in common, causing a certain breed of female filmgoer to get lost in the shuffle. While Mamma Mia! was ultimately produced — thanks in large part to Streep's growing bankability — this was not without a fight. "So many of the decisions are made by people who are not necessarily going to be entertained themselves by something like Mamma Mia!" Streep says of Hollywood's gatekeepers, "The fellas usually make those decisions based on what they want to see, or what they wanted to see when they were 14."
With that in mind, Streep's mission to improve Hollywood's treatment of women is still very much a work-in-progress, but her late-career hot streak has put her in a better position to make a difference. In the last decade, she has joined forces with female writers and directors with greater regularity and continued making strong, complicated female characters a priority. She also has gone out of her way to portray older women in a more authentic and respectful light, setting precedents that are likely to result in more opportunities for actresses her age. The critics don't always come along for the ride, but that doesn't worry Streep. She has other passengers in mind.
Jonathan Doyle writes about movies for Comedy, The Loop, and Space.