Spring Flings! Movie-inspired Mini-breaks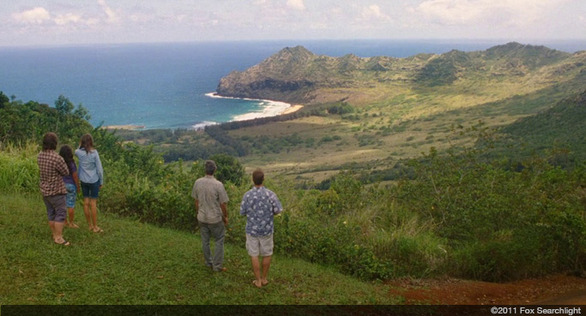 March Break happens just when we're all in need of a real holiday. But soon you'll find you need a vacation from planning one when facing jacked-up prices and crazy crowds. We're mid-playoffs in minor hockey land, and a solid week away isn't an option 'round these parts. So this year I'm getting creative with short getaway ideas, since a mini-break is better than no break at all!
Mahalo, Maui
Dream Vacation=Hawaii
Mini-break Version= Indoor Waterpark + Moana Blu-ray
Hawaii seems to be a character in itself in movies that are set there. The culture, the landscapes, the ocean, and the lifestyle all band together to create this dream destination accessible only by a multiple-hour flight.
So if movies like The Descendants and Big Eyes aren't helping ease your Hawaiian longings, and you're craving waves with no hope of a tropical escape in sight, hit a local indoor waterpark. Then come home and pour yourself a rum punch (you'll need it) and head for the couch with the kids and the newly released Moana Blu-ray for a story and animation so glorious, you'll have escaped to the South Pacific for two hours at least.
Bonjour, Paris
Dream Vacation=Paris
Mini-break Version=Quebec City
Paris is continually heralded as one of the world's most romantic cities. It's hard not to fall in love with the history, the architecture, the art, the food, the wine — the list goes on. Of late, however, I've noticed Paris more and more as the beautiful background of some of the grittiest action movies and fight scenes. I've taken cab rides reminiscent of the taxi chase scene in Taken, although my dreams of the City of Light aren't quite like those in Inception (thank goodness!).
So if a getaway to Paris is just not doable right now, or if you're genuinely afraid that the Airbnb you're considering will include a surprise attack à la The Bourne Identity, consider a destination a little colder but a lot closer: Quebec City. Visiting Vieux-Québec is like stepping back in time without flying across the pond, and the poutine is much better, too.
Out in the Sticks
Dream Vacation=England's moors
Mini-break Version=Southwestern Ontario
Those British period movies always do me in. I love seeing the rolling green moors and the mist that chills you just from looking at it. I can't watch movies like Pride & Prejudice or Far From the Madding Crowd without feeling a little bit lost in the scenery. In my heart of hearts I know the heroine will prevail, but not without some kind of dramatic romp while wearing weather-inappropriate clothing.
There is a plan in place to one day, finally, visit the U.K. with my kids. But March Break ain't it. However, I can still enjoy a moody walk along a riverbank, maybe even amid historic bridges and horse-drawn carriages. Olde Bridge Place, a boutique bed and breakfast in the southwestern Ontario village of West Montrose, is the most picturesque place to pretend you're a Georgian-era heroine until you've saved up the vacation time and the air miles to visit the real deal.
Corinne McDermott is the editor of Movie Entertainment.