Movie Inspirations: Theme Park Ideas for Spring Break Fun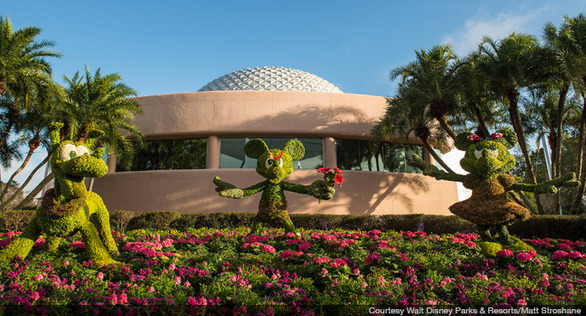 If your March break involves a jaunt to the sun, or even if you're sticking close to home, of course there's a theme park that's sure to please. Small, medium, and large may describe their physical size, but all three of these amusement parks will deliver big movie-inspired fun.
LEGOLAND Discovery Centre – Vaughan, Ontario
It's (wait for it …) awesome.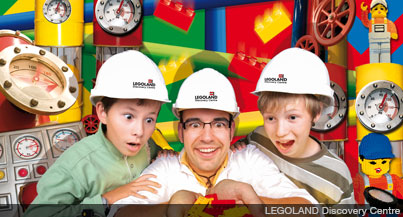 If you happen to find yourself in Denmark or Malaysia, LEGOLAND Parks are sure to fill your need for LEGO-inspired roller coasters and water parks – there's even a LEGOLAND Hotel in California, and the hotel for LEGOLAND in Florida is opening this May. But if dragging your minis to play with minifigures on a big scale just isn't in the cards right now, the smaller-scale LEGOLAND Discovery Centres just might fit the bill. There are 10 LEGOLAND Discovery Centres in North America, and the Toronto location is part of Vaughan Mills shopping centre in Vaughan, Ontario.
There are two small rides, the new LEGO Ninjago Laser Training Camp, and a MINILAND which features LEGO replicas of Toronto's most famous landmarks using nearly 1.5 million LEGO bricks. The Master Builder Academy offers the chance to learn new builds and discover LEGO tricks with hands-on instruction from some of the best builders in the city. It's (wait for it …) awesome. Get a discount on admission by booking online: legolanddiscoverycentre.ca.
Xcaret Park – Riviera Maya, Mexico
The turtle exhibit will inspire new love for Squirt and Crush...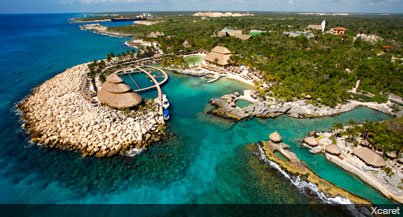 Whether it's Cancun or Riviera Maya on your March break Mexican itinerary, a day trip to Xcaret combines the notion of an amusement park with an immersive education in nature and the local Mayan culture. Pronounced Ish-Caray, Xcaret has no rides or roller-coasters, but it does have underground rivers and snorkelling lagoons to explore.
If your littles still have Finding Nemo on repeat, they will love the Coral Reef Aquarium with more than 5,000 marine creatures — the tanks have seawater pumped directly inside. The turtle exhibit will inspire new love for Squirt and Crush, and turtle-feeding time gets you up close and personal with these incredible (and huge!) reptiles.
The films Rio and Rio 2 brought to light the story of the endangered Spix's macaw, a beautiful blue parrot native to Brazil. At Xcaret's Wild Bird Aviary, the keepers have begun to reintroduce the scarlet macaw back into the wild. Their first release was in Palenque, Chiapas, where these birds had been extinct for more than 70 years. Xcaret holds the Guinness World Record for most macaws born in a year in a single facility.
Plan for a full day and a late night: The Xcaret México Espectacular is not to be missed! All-inclusive packages available and more information can be found at xcaret.com.
Walt Disney World Resort – Orlando, Florida
Not such a small world after all, is it, Walt?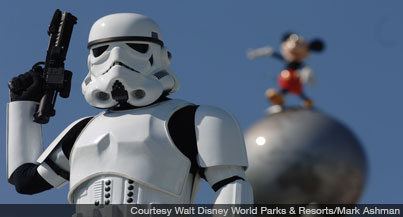 Well, this is it: the mother of all theme parks and a Disney vacation is a trek that most parents make at least once. Walt Disney World Resort in Orlando, Florida, comprises 27 themed Disney hotels, nine non-Disney hotels, four theme parks (Magic Kingdom, Epcot, Animal Kingdom, and Hollywood Studios), two water parks (Blizzard Beach and Typhoon Lagoon), Downtown Disney, four golf courses, one nine-hole walking golf course for young golfers (no electric carts allowed), two themed miniature golf courses, one camping resort, one residential area, plus additional recreational and entertainment venues. Phew. Not such a small world after all, is it, Walt?
This spring, the beautiful gardens at Epcot will be transformed as the 22nd Epcot International Flower & Garden Festival: A Spring Tradition will take place from March 4 to May 17. Star Wars Weekends return May 15-June 14, as Star Wars characters will be roaming Hollywood Studios to meet and greet guests. There will be conversations with Star Wars celebrities, a Star Wars motorcade through the park, and more interactive activities, in addition to the Jedi Training Academy. And it looks like Hollywood Studios will really be hoppin', since everyone's favourite royal Norwegian sisters, Anna and Elsa, will still be making several appearances daily at the Frozen Sing-Along Celebration.
Even if your Florida vacation plans aren't entirely Mouse-related, staying on-resort while visiting the parks minimizes parking and transit hassles, and maximizes park time. Book your FastPass ride times online before you go, to make sure that all your must-ride attractions (ahem, Toy Story Mania) get ridden. Special offers and planning assistance are available online at DisneyParks.ca
Corinne McDermott is the editor of Movie Entertainment.