NYC for Families...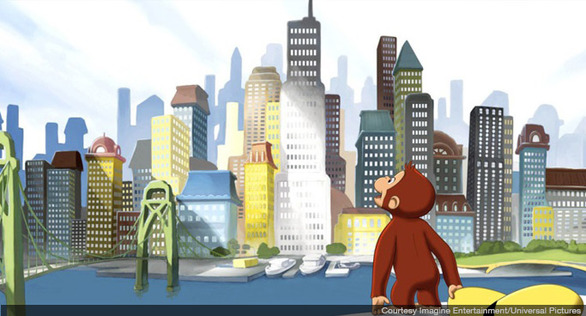 Start spreading the news…
New York City is more than just an urban adult playground; kids of all ages will have a blast in the Big Apple.
My mini-breaks to Manhattan are no longer Cosmo-fuelled shopping sprees or gourmet getaways immersed in theatre and culture. Surprisingly, this is not a bad thing! A recent long weekend in New York City with kids in tow showcased a new (to me) side of the city that embraces visitors of all ages.
Curious George was named New York's sixth official Family Ambassador in 2014, with his duties including encouraging family travel and highlighting New York City as a family-friendly destination. George was a good choice: My five-year-old son pointed out that the buildings looked like where Curious George lives as we strolled to a playground near Battery Park.
It was great fun seeing Manhattan for the first time through my children's eyes, and visiting iconic places in New York for the first time, too!
FAO Schwarz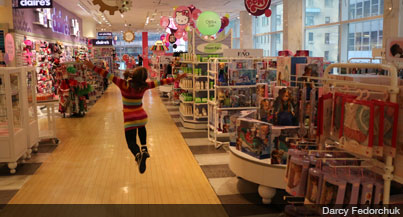 The store is different from when Tom Hanks explored it in Big, but the magical je ne sais quoi of FAO Schwarz's flagship location remains. As does that big keyboard. Lineups to "play" "Chopsticks" or "Heart and Soul" on the giant piano keys can run hundreds of people deep. But FAO Schwarz operates a little-known tour most mornings that includes a turn on the piano. During "Breakfast with a Toy Soldier," for $40, visitors can explore the store before it opens on a 45-minute private tour featuring a candy grab, the chance to test new toys, and discounts on select items, all topped off with a continental breakfast.
American Museum of Natural History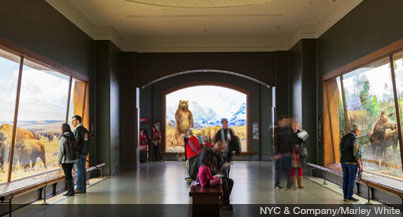 After finally visiting this historic museum, I'm not entirely convinced that the tableaux don't actually come to life at night and race around. I was impressed by how immersed my kids were in what they were seeing – they understood that the displays and the order in which they are arranged tell an important story. Central Park is across the street from the American Museum of Natural History, so the addition of a food truck lunch in the park made for a most enjoyable trip.
The Statue of Liberty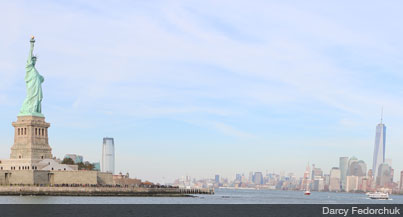 Since 1886, the iconic Lady Liberty has welcomed the huddled masses searching for a new life, although more recently it's usually just those yearning to breathe free from a crowded ferry boat. Getting to Liberty Island to admire the Statue of Liberty involves lineups and airport-like security, but seeing her up close is remarkably moving. Perhaps made even more so by a small voice singing "Somewhere Out There," the song from the animated classic An American Tail that was released the year of the statue's 100th anniversary.
The Empire State Building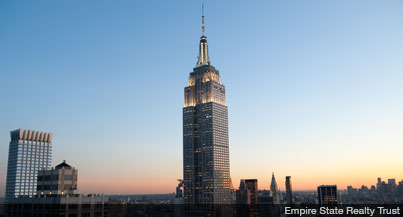 Elf has become our family's holiday classic, and my kids immediately pointed out Buddy's dad's office in the Manhattan skyline before we'd even gone through the Lincoln Tunnel. I, of course, recognize the Empire State Building's observation deck as the classic romantic meeting point in An Affair to Remember and Sleepless in Seattle. Neither movie is truly an accurate representation of visiting this famous building, but the views of Manhattan are incredible enough to impress even a cranky and tired five-year-old.
Next Stop, Broadway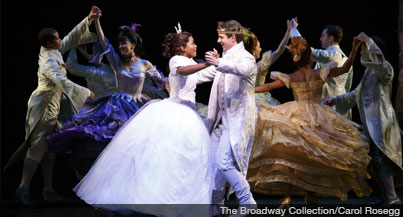 New York City may play a starring role in many Hollywood movies and TV shows, but theatre is NYC's big draw. We saw Rodgers and Hammerstein's adaptation of Cinderella on Broadway, and it's safe to say my nine-year-old daughter is now a live musical theatre fan for life. The Broadway Collection is a group of new and classic Broadway musicals, with a number of family-friendly shows that are great for kids.
Where to stay:
Since most of our exploring was in Midtown, it made the most sense to find lodging nearby.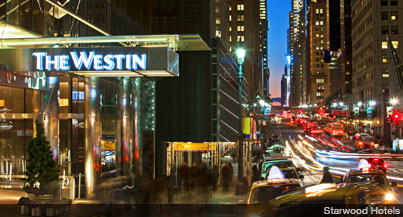 The Westin Grand Central Station's rooms are plenty spacious for a family of four (and not just by New York City room size standards).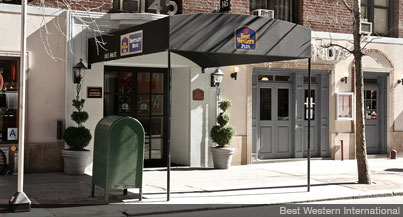 Best Western's Hospitality House has rooms that are all one- or two-bedroom apartments with full kitchens, and your stay includes breakfast. A word of warning: Staying here will trigger all sorts of "moving to New York" fantasies.
What to do: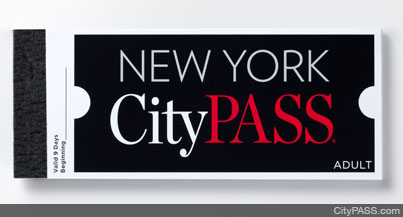 Save money with the New York CityPASS for a great many of the most popular attractions and activities. Chances are that you won't fit every must-do on your wish list into a single weekend in New York, so that's a good excuse to return.
Corinne McDermott is the editor of Movie Entertainment.