The Magic and Movies of North Carolina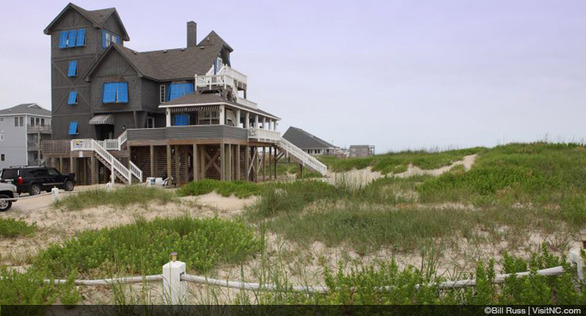 A family road trip from the ocean to the mountains without "dropping the hammer" to fit it all in?
Can totally be done.
North Carolina is one of those places you think you know until you've actually been there. And much like our favourite movie stars, it's way better in real life. That's probably why the Old North State has been both the backdrop for and the star of so many movies.
We started our North Carolina road trip in the Outer Banks — Nags Head, to be exact. (It had taken us just over 13 hours to drive there from Toronto.) Author Nicholas Sparks (The Notebook, A Walk to Remember) calls coastal North Carolina home, and it's easy to see why he's so inspired by the area. The laid-back atmosphere and miles of sand dunes and unspoiled beaches, combined with big rainbow-coloured houses on stilts, create the perfect environment for romance.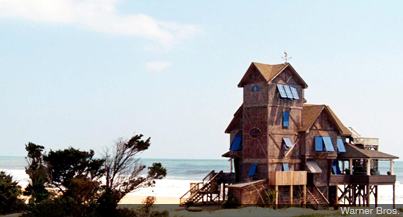 We passed through Rodanthe on the way to the Cape Hatteras Lighthouse, and it's also easy to see why Diane Lane and Richard Gere's characters were so captivated by it (and then each other) in Sparks' Nights in Rodanthe. After being damaged by a hurricane, the beach house in the film was moved to a less dramatic location; but you can still rent Inn at Rodanthe for your own beach vacation. The Inn's current owners are big fans of the movie, and decorated the interiors to be like those featured in the film.
The next stop on our trip was Raleigh, North Carolina's capital, where we had a crash course in the state's film production industry via the Starring North Carolina! exhibit at the North Carolina Museum of History. You could explore the more than 3,000 movies and TV shows that have been filmed throughout North Carolina, including Bull Durham, The Last of the Mohicans, and Iron Man 3. The exhibit features costumes, props, and other exclusive memorabilia from various sets.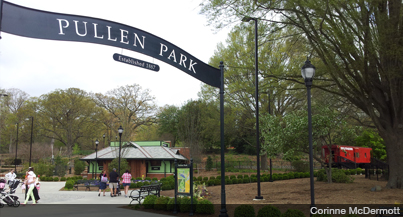 Then head to Raleigh's charming Pullen Park and say hi to Andy Griffith and Opie. The statue of the beloved TV father and son celebrates the area that inspired the fictional Mayberry.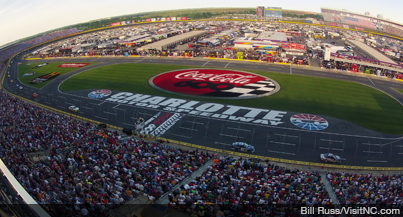 NASCAR is a big part of North Carolina's culture, and the Feel the Thrill tour at Charlotte Motor Speedway is a must-do, even for those who don't identify as racing fans. I dare you not to channel Tom Cruise and exclaim, "I'm dropping the hammer!" as you race around the track (at 55 miles per hour in a tour van, as opposed to 200 mph in a stock car). Cruise's Days of Thunder was filmed at Charlotte Motor Speedway, as was Will Ferrell's Talladega Nights: The Ballad of Ricky Bobby, and the Burt Reynolds classic, Stroker Ace.
Disney Pixar's Cars based its racetrack on the Charlotte Motor Speedway, and my son was delighted to point out where everything "happened" in his favourite movie. The speedway is in Concord, about a 20-minute drive from downtown Charlotte, which locals refer to as "uptown" Charlotte. Uptown is also home to the NASCAR Hall of Fame, next to the convention centre.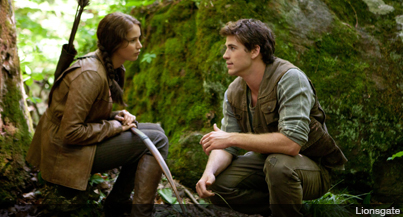 And if your forays into North Carolina's urban centres have you pining for nature once again, you're in luck: the drive to the forests and mountains of Transylvania County west of Charlotte takes just over two hours. If this area feels familiar, it's likely because you've seen it before in lots of popular movies. The first Hunger Games movie was filmed throughout western North Carolina, and you can retrace Katniss Everdeen's steps beside the river in the DuPont Recreational State Forest. Hunger Games™ Unofficial Fan Tours are still running several times per month, and you can choose a walking day tour along the waterfalls in the DuPont forest or participate in archery while exploring Henry River Mill Village (aka District 12).
More of The Hunger Games was filmed in the nearby Pisgah National Forest, as was much of The Last of the Mohicans. The Pisgah National Forest is also home to Sliding Rock, a natural granite waterslide so unique (and fun) that actors staying nearby can't resist having a go. Owen Wilson was spotted taking his turn when filming Masterminds in nearby Asheville; that's set for release next month.
Don't miss:
Jockey's Ridge State Park
The constant sea breezes and landscape of sand dunes, which inspired the Wright Brothers to fulfil their dreams of flight in the Outer Banks, can inspire yours as well. The rolling hills of soft sand demand to be scampered upon and even flown over — via a hang gliding lesson from Kitty Hawk Kites. Kids as young as four can learn to glide down a dune — tethered to their instructors, of course.
U.S. National Whitewater Center
Work off some of that low-country cooking with a visit to the impressive U.S. National Whitewater Center, located in Charlotte. Ziplines, ropes courses, mountain biking, rock climbing, and whitewater rafting and kayaking are all on offer at this world-class facility, where the U.S. and Canadian Olympic teams train.
Rocky's Grill & Soda Shop
A walk down Main Street in Brevard is like entering a movie set of 1950s small-town U.S.A., and Rocky's Soda Shop adds to that sensation of stepping back in time. Combining traditional diner fare with 11 variations of hot dog, plus a separate menu just for ice cream, Rocky's was a great spot to unwind after a day spent exploring the "Land of Waterfalls" in Transylvania County.
Corinne McDermott is the editor of Movie Entertainment.