Roll out the red (area) carpet and enjoy Oscar night in!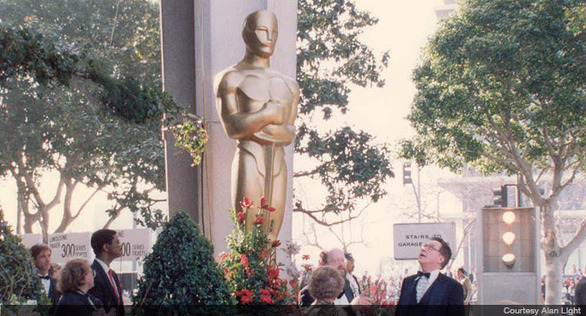 Just because you're celebrating the film industry's big night at home instead of in Hollywood doesn't mean it can't be fabulous. Prep this great dip from My Friend in Food Theresa Albert and cocktail from the Cocktail Deeva Dee Brun and it's almost like you're right there!
Oscar-Winning Spread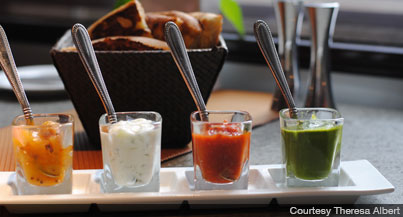 During the Oscars, it would be easy to munch through an entire bag of chips. But do you think the stars would do that? Nooooo. Here's a better option. Nibble on dips! There are all kinds of great ones on the market but this dip/spread is high-nutrient to make your skin glow, and high-fibre and high-protein to keep your bare arms taut. Even more than that, it is a delicious snack that you can whip up for any fancy occasion. Add some chewy bread and gluten-free breadsticks, plus more veggies to dip.
Serving Size: 24 Preparation Time 1 minute
1 10-ounce package frozen, chopped spinach, thawed
1 8-ounce can artichokes
1 cup plain Greek yogurt
½ cup low-fat cream cheese
½ cup fresh parsley
½ cup chopped green onions
1 clove garlic, pressed
1 teaspoon dried oregano
Salt and pepper
Drain spinach and squeeze dry. Combine all ingredients in a blender, then empty into a casserole dish or single-serve ramekins. Warm in the oven or microwave just to heat through.
~Theresa Albert
The "I'd like to thank my agent" Fizz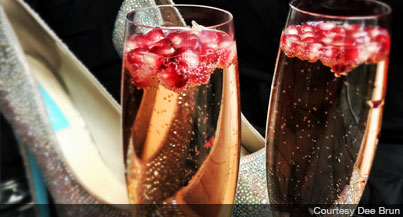 For a refreshing cocktail with the bonus addition of antioxidants, combine pink sparkling wine or Prosecco with ½ ounce pomegranate liqueur and a sprinkling of fresh pomegranate seeds.
~Dee Brun