Peter Dinklage: The Height of Success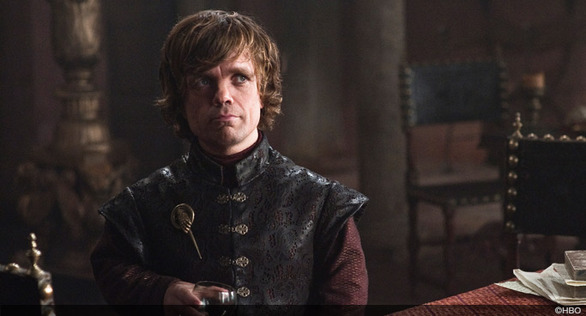 Game of Thrones star Peter Dinklage defies the odds, not his beliefs.
"My size does not define me," he once said. "It's just part of who I am."
Long before arriving at his unlikely celebrity status — and a diverse body of work that includes everything from sombre drama to the scene-stealing comedy of Pixels' Eddie "The Fire Blaster" Plant — four-foot-five actor Peter Dinklage was a struggling New Yorker with rats in his apartment and barely enough money to put food on the table.
Under those circumstances, even the most unbending idealist would understand if he accepted some less than desirable roles to make ends meet, but Dinklage refused to do anything that might perpetuate dwarf stereotypes. While it resulted in several years of struggle and hardship, this stance ultimately distinguished Dinklage from his peers, leading him down a path to the unprecedented success he enjoys today.
Raised by parents who rarely mentioned or acknowledged his size, Dinklage decided from an early age that he should not let his height define him. However, in his early encounters with casting agents, he came to realize that others had trouble seeing beyond his most visible trait. He routinely received offers to play leprechauns, elves, and other fantastical creatures with special powers, rather than the kind of fully formed characters that drew him to acting in the first place. He didn't have a problem with scripts that referenced his size, but he didn't want that to be the whole identity of these characters.
"My size does not define me," he once said. "It's just part of who I am."
He said no on a regular basis.
Understandably fixated on this issue, Dinklage chose to do something that is virtually unheard of among young, inexperienced actors: He said no on a regular basis. No matter how dire his financial situation, he turned down any role he deemed disrespectful to people of his size. In fact, he became so comfortable declining roles that he developed a reputation in the industry, alienating those in a position to offer him new opportunities. In most cases, this is where the story of a struggling actor ends, but Dinklage's stubborn idealism eventually opened more doors than it closed.
By embracing independent projects committed to realism and truth, he forged bonds with people receptive to his strong opinions about his depiction onscreen. While much of the industry viewed Dinklage as a commodity interchangeable with others of his size, the indie directors he worked with respected his ideas and integrated them into their films. This was particularly true of 2003's The Station Agent, a festival favourite that made Dinklage a major player in the independent film world.
While working with Dinklage on a play, director Tom McCarthy (Spotlight) struck up a friendship with the actor. As he got to know Dinklage, McCarthy realized something that had been lost on many of the actor's previous collaborators: He has all the essential qualities of a leading man. With that in mind, McCarthy rewrote the script for The Station Agent, making the role of Finbar McBride a perfect fit for Dinklage. Earning countless awards and nominations, the resulting film helped the actor see the powerful link between friendship and creative fulfilment. After years spent questioning the motives of those he worked with — or chose not to work with — Dinklage developed a deep appreciation for collaborators he could trust.
From that point onward, he devoted much of his time to projects with director friends — including Justin Long, Alexandre Rockwell, and wife Erica Schmidt — simultaneously taking time to develop scripts with the writers in his social circle. (Most notably, he has spent several years working with his friend Sacha Gervasi on a biopic about Fantasy Island star Hervé Villechaize.) However, the relationship that has yielded the most substantial reward is his friendship with Game of Thrones co-creator and showrunner David Benioff.
Having socialized with Dinklage on many occasions, Benioff was well aware of the actor's considerable charm and charisma. As a result, Dinklage was the first and only choice to play Tyrion Lannister; but Dinklage had his doubts, thanks to his lifelong aversion to the fantasy genre and its stereotyping of dwarves. When Benioff vowed that the role's complexities would be delivered without beards or pointy shoes, Dinklage immediately signed on, a decision that has resulted in five Emmy nominations and two wins.
While the indie-minded Dinklage long believed that the mainstream was the wrong place to turn for realistic depictions of people his size, Game of Thrones is proof of the progress he has helped bring about. Tyrion is arguably the show's most complex character, continually revealing new traits that have no relation to his height. As Dinklage sees it, this is an important breakthrough and one that mirrors his own experience of the world. "It's nice to be humanized in fiction for once, especially in that genre," he says. "George R.R. [Martin] was clever enough to make a dwarf a fully fleshed-out human being."
At this point in Dinklage's career, it goes without saying that his youthful stubbornness made his later success possible. By refusing to surrender to stereotypes, he slowly transformed the way Hollywood — and the public at large — sees dwarves. He has landed opportunities that even he might not have thought possible, and he shows no signs of slowing down. "There is a different definition of the leading man now," he explains, hinting at exciting opportunities to come. "It's fantastic. You look at the leading men of the past and they are very different. Hollywood is finally opening the door wider to more realistic portrayals of who people are."
Jonathan Doyle writes about movies for Comedy, The Loop, and Space.