Reel Life vs. Real Life: Spies vs. Spies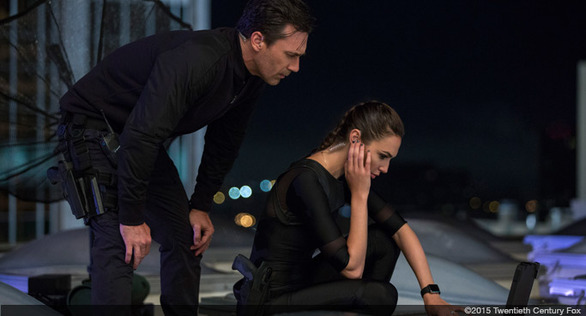 How do the shadowy agents in movies like Keeping Up with the Joneses compare with real-life masters and mistresses of espionage?
...Who has ever seen a dashing stranger in a tuxedo in a hotel bar and not wondered if he has a licence to kill?
People as hot as Jon Hamm and Gal Gadot are going to have trouble keeping a low profile. No wonder the neighbours played by Zach Galifianakis and Isla Fisher in Keeping Up with the Joneses suspect that the couple who just moved into their suburban cul-de-sac have something to hide. Most viewers could suss that out even faster, having been trained by Hollywood to expect all excessively attractive people to be secret agents. I mean, who has ever seen a dashing stranger in a tuxedo in a hotel bar and not wondered if he has a licence to kill?
In real life, matters of espionage tend to be more complicated. But despite Hollywood's tendency to embellish stories to make sure they're as thrilling as possible, the truth is sometimes more surprising. Here's how the characters and conventions of spy movies compare with real-world examples of fascinating people who were definitely up to something.
THE MOVIE SCENARIO:
Seemingly ordinary people are spies in disguise, able to conceal their clandestine activities from friends, co-workers, neighbours, and even spouses.
AS SEEN IN:
Keeping Up with the Joneses, The Spy Next Door, Mr. & Mrs. Smith, True Lies
WHAT'S TRUE:
They're not on every street but they're out there. The Americans, a TV drama about KGB sleeper agents posing as a normal middle-class family in early 1980s Washington, D.C., is based on a real scheme to plant Soviet spies in suburbia. Lest you think that's a relic of the Cold War, 11 people were arrested in cities across the U.S. in 2010 and charged with gathering secrets for Moscow. So what do you really know about that newbie on your curling squad?
THE MOVIE SCENARIO:
Our corridors of power and even our own intelligence agencies have been infiltrated by spies and moles who will kill to conceal their agendas.
AS SEEN IN:
No Way Out, The Recruit, Tinker Tailor Soldier Spy
WHAT'S TRUE:
The fear that spies could be deeply embedded in our elites has been prevalent since the U.K. was rocked by the news that Kim Philby — a high-born, high-ranking member of British intelligence and an Officer of the Order of the British Empire — was a double agent for the U.S.S.R. His defection in 1963 prompted the discovery of a spy ring involving more members of Britain's upper classes. All the talk about the cozy relationships between Russian operatives and the Trump administration fuels conspiracy theories in our time, too.
THE MOVIE SCENARIO:
The spy world has its own elite, occupied by suave, stylish adventurers able to escape certain-death scenarios without spilling a drop of their martinis.
AS SEEN IN:
Every single James Bond flick and comedic variations like the Austin Powers movies.
WHAT'S TRUE:
Compared with Ian Fleming's inspirations for the most famous of all fictional secret agents, 007 can seem drab. Sidney Reilly was known as the "Ace of Spies" thanks to his illustrious exploits in the 1910s and '20s, which included stealing defence plans from the Japanese navy, seducing the wife of a Russian minister to get information about German weapons, and nearly succeeding in a plot to assassinate Lenin. Another of Fleming's inspirations was Commander Wilfred Dunderdale, a Paris-based operative who was famously fond of fast cars and beautiful women — sound familiar?
THE MOVIE SCENARIO:
Even though the spy world can be a sausage party, female agents are often the ones you least want to tangle with.
AS SEEN IN:
Salt, Spy, Alias, The Avengers, La Femme Nikita
WHAT'S TRUE:
The history of espionage is full of women who got the upper hand. A veritable mistress of disguise who sought out Confederate secrets for the Union Army, Sarah Emma Edmonds headed into enemy turf sometimes posing not just as a man but as a black man at that. A Dutch exotic dancer better known by her stage name of Mata Hari, Margaretha Zelle counted many of the wealthiest and most powerful men of Paris among her lovers before she was outed as a double agent working for the Germans in the First World War. Captain Nancy Wake was so tough she once killed an SS man with a judo chop — the British spy's efforts for the French resistance earned her the top spot on the Gestapo's most wanted list. Rather quieter in her methods was Melita Norwood, a British civil servant who leaked nuclear secrets to the Russians for decades. "Oh dear," she said upon being discovered at the age of 87, "I thought I had gotten away with it." Not quite, dearie.
Jason Anderson writes about movies for Cinema Scope, FFWD, and the Toronto Star.