Let 22 Jump St. Inspire You to Relive Your College Days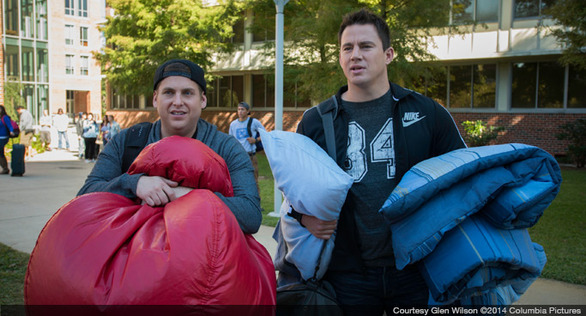 If you had the chance to go back and relive your college or university days, would you? I might, if only to wear sweatpants in public again, but avoiding the "Freshman 15" weight gain this time around. Channing Tatum as a classmate might change my mind, too …
Gretzky Jacket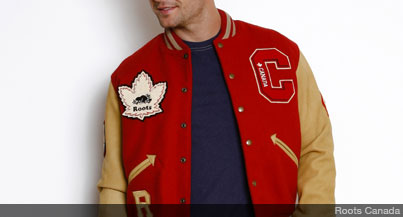 One bonus of Canada's equivalent to the letterman jacket is that you don't necessarily need to have earned awards in college athletics or academics to wear one! After all, we all play for Team Canada. (Gretzky Jacket, $400, canada.roots.com)
LAZYPANTS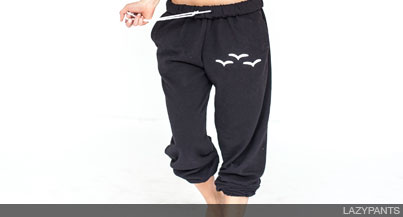 If top models and actresses are spotted out and about in these 100 per cent Canadian-owned and manufactured sweatpants, then they're totally fine to wear running errands, right? But if you left the sweatpants-in-public look behind after graduation, LAZYPANTS are so comfy they're the perfect excuse to stay couch-bound. (LAZYPANTS, $80, shoplazypants.com)
22 Jump and Rolls
By Theresa Albert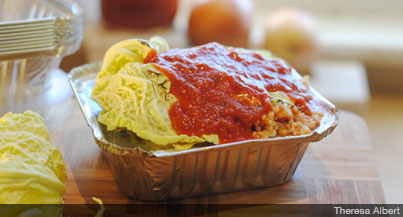 Is there anything more comforting than a homemade cabbage roll? Traditional recipes took forever to assemble and had so much meaty fattiness, no college kid who wanted to avoid the Freshman 15 would even attempt it. But this recipe allows you to jump in and make a foolproof meal, and it gives you cheap and tasty yumminess from the freezer for days. You can't lose.
Takes: 30 minutes Makes: 10 freezable single servings
1 head Savoy cabbage (that's the crinkly cabbage, not the smooth one)
2 cups instant brown rice
1 tablespoon Italian seasoning
1 teaspoon garlic powder
1 teaspoon extra virgin olive oil
1 onion – grated
1 carrot – grated
1 pound ground beef – medium
28 oz. can tomato sauce
Bring 2.5 cups water to boil in a very large pot. Cut core from cabbage centre and drop head, cut part down, into water and allow it to return to boil to loosen and soften leaves. Remove 12 large leaves of cabbage.
Add rice to water, cover and simmer for 10 minutes. Stir in Italian seasoning and garlic powder. Empty into a large bowl and set aside.
In the same pot, and oil and cook grated onions and carrots until soft, then add to rice.
Cook ground beef in ½ cup water until fully boiling and cooked through. Pour off all water and fat through strainer and add beef to the rice mixture.
Mix ½ can of tomato sauce into the rice and meat.
Tip: Use single-serving foil pans for freezable weeknight dinners.
Lay whole cabbage leaf in the bottom of pan, then add rice and beef mixture. Top with cabbage leaf and remaining tomato sauce.
Cover with foil and bake at 375 degrees F for 60 minutes, or store in fridge for up to two days before cooking. Or freeze and bake from frozen at 350 F for 90 minutes.
"I Have a Spare" Margarita ...
By Dee Brun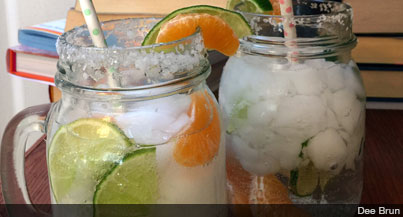 Tequila is the lowest-calorie spirit and remains the shot of choice among the college crowd. But here's a way to freshen it up, with the addition of Vitamin C and a pre-emptive strike of stomach-settling ginger.
1 tablespoon coarse salt
1 tangerine
1 lime
1.5 ounces tequila
4 ounces ginger and lemongrass-flavoured sparkling water
Rim glass with coarse salt and fill with ice. Squeeze one-half lime and one-half tangerine into a glass. Add tequila and sparkling water. If you can't find ginger and lemongrass-flavoured sparkling water, use soda water with ginger bitters or one ounce of ginger beer.
Corinne McDermott is the editor of Movie Entertainment.