The Nice Guys: The Evolution of the Buddy Flick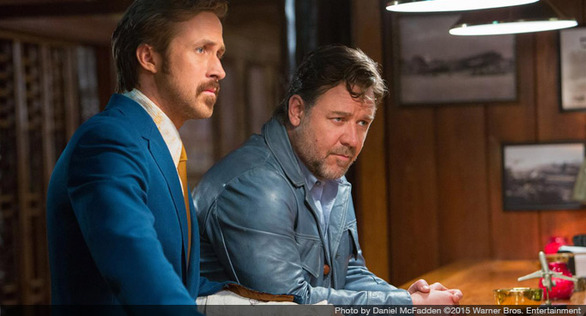 The Nice Guys pays homage to a Hollywood tradition of bromances, womances, and other dynamically dysfunctional duos...
When it comes to casting leads, two are better than one, and it seems moviemakers figured that out early. From the Golden Era of Hollywood to today, buddy movies have always been an audience favourite, offering viewers a dynamic duo with all the chemistry, humour — and sometimes dysfunction — of real-life BFFs.
The Nice Guys pairs Ryan Gosling and Russell Crowe (with some awesome facial hair) to portray 1970s-era, reluctantly paired PIs. The perfect homage to buddy movies of the past!
Pardon Us
(1931)
Laurel and Hardy's first full-length feature film gave audiences more of the slapstick duo than they had ever seen in previous short films — and this time, with dialogue
Buck Privates
(1941)
Abbott and Costello offer audiences a break from the war with more slapstick: This time they play convicts who decide to go to the army rather than jail. Hilarity ensues.
Road to Rio
(1947)
With viewers still looking for distractions after the war, Bob Hope and Bing Crosby continue the Road to … series, this time heading out on an ocean liner to Brazil, where madcap music and mayhem await them on the journey.
Gentlemen Prefer Blondes
(1953)
They might not pass the Bechdel test, but Marilyn Monroe and Jane Russell play off each other in this light-hearted musical that gave two women the chance at top billing.
Hollywood or Bust
(1956)
The buddy film meets the road movie in last of the Dean Martin/Jerry Lewis partnerships, throwing all the merry '50s comedy/musical/romance tropes into the mix.
Butch Cassidy and the Sundance Kid
(1969)
Political ideals changed in the '60s, illustrated by movies that were darker and heavier. Paul Newman and Robert Redford had us rooting for the bad guys with this one.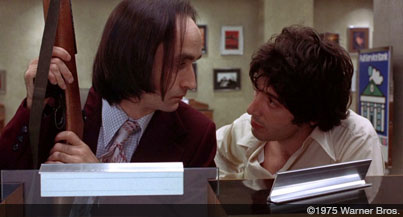 (1975)
More anti-heroes to cheer for as Al Pacino and John Cazale play bank robbers hoping their actions justify a greater good. A dark and witty crime drama that didn't feel out of place as the Vietnam War ended.
Up in Smoke
(1978)
If the heavy politics of the '70s were feeling oppressive, Cheech and Chong were there for you. The holdout hippie stoners became cult heroes after their first feature, and are often imitated (never duplicated) to this day.
E.T. the Extra-Terrestrial
(1982)
Buddies don't always have to be two humans, as Steven Spielberg's juggernaut shows us. Elliott and E.T. remain the ultimate against-all-odds friends in a film that continues to remind adults that it's good to believe in the impossible.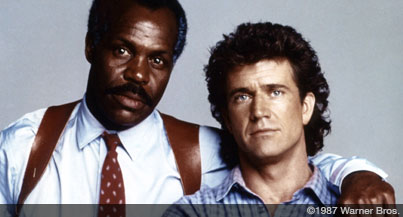 (1987)
Big hair and big action led Mel Gibson and Danny Glover to '80s buddy-movie star status with this film. It also gave us the "reluctant buddy" archetype, as the characters use the entire film to get to like each other.
Bill & Ted's Excellent Adventure
(1989)
Before there were Wayne and Garth, there were Bill and Ted, two bumbling high school students who happen upon a time machine they can use to cram for a history presentation. Good one, dude.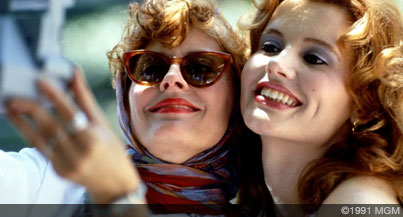 (1991)
Geena Davis and Susan Sarandon's ill-fated characters became pop-culture feminist icons in this movie about two women who refused to stand for ill treatment at the hands of men any longer.
Grumpy Old Men
(1993)
Another example of the diversifying '90s is this gem starring seniors Walter Matthau and Jack Lemmon as two old frenemies feuding over everything — including a beautiful woman.
Romy & Michele's High School Reunion
(1997)
Girls just want to have fun — and get a little revenge at their 10-year reunion. Lisa Kudrow and Mira Sorvino turned this romp into a cult classic thanks to their unabashedly silly, smart performances.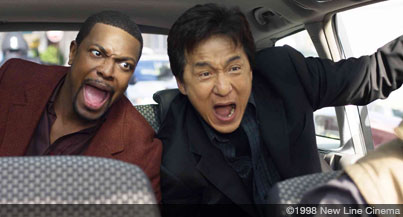 (1998)
The unlikely pairing of Jackie Chan and Chris Tucker led to box-office gold in a film about two cops working together to solve an international crime, meshing cultures and comedic style.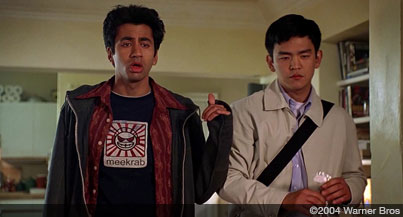 (2004)
When is a quest for burgers not just a quest for burgers? When it's John Cho and Kal Penn playing best friends on a bizarre road trip with some sly social commentary on the side.
The Heat
(2013)
FBI agent Sandra Bullock plays the straight woman to Boston cop Melissa McCarthy in this hilarious crime-fighting comedy that allowed the stars to make up the rules, then break them. McCarthy's physical comedy seems to know no bounds.
Karen Green is a freelance writer based in southwestern Ontario.