Actor/musicians blow up both the box office and the charts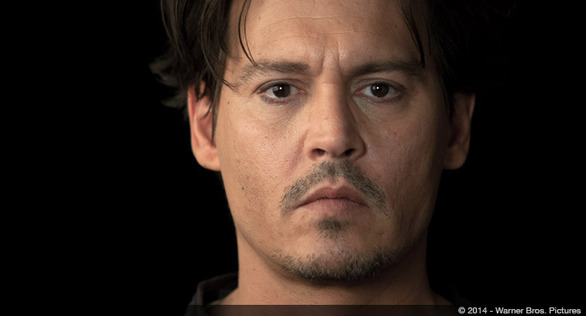 Johnny Depp has always looked like a rock star. So it should come as no surprise that he was in a band even before he started acting. Although he has never released his own album, he's jammed live and on record with such high-profile friends as Oasis, the Black Keys, Tom Petty, Joe Perry of Aerosmith, the Red Hot Chili Peppers, Marilyn Manson, and Paul McCartney. The 51-year-old star, who plays a scientist in the sci-fi thriller Transcendence, has hinted that he might soon retire from acting. Should he want to try his hand at music full time, there are lessons to be learned from the many actors-slash-musicians who've come before him, from novelty one-hit wonders (Hi, Eddie Murphy!), to multi-talented stars like Justin Timberlake and Will Smith, to true legends like Fred Astaire and Elvis Presley. It doesn't always work out (Hi, Billy Bob Thornton!), but here are five multi-talented folks who managed to make the jump.
5. Ryan Gosling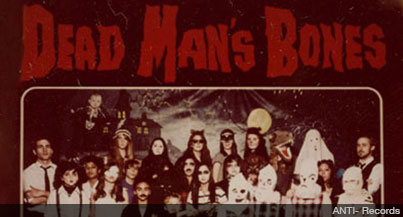 OK, so Ryan Gosling has made only one album. And maybe it didn't change as many people's lives as The Notebook. But it was pretty cool: In 2009, Gosling and his friend Zach Shields put out a record under the band name Dead Man's Bones. Their self-titled debut was basically an indie rock concept album about ghosts and monsters, featuring a children's choir on such as tracks as "My Body's a Zombie For You." Some called it a novelty project but the album (on which Gosling contributes vocals, piano, guitar, bass guitar, and even plays the cello) has held up better than most of his movies of late.
4. Juliette Lewis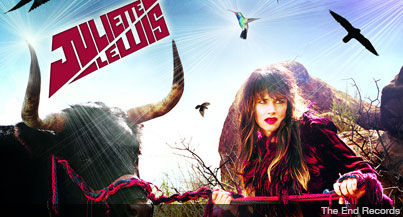 In 1995, Juliette Lewis, Oscar-nominated star of Cape Fear and Natural Born Killers, played a Courtney-Love-style character in the sci-fi film Strange Days, singing PJ Harvey songs no less. It was a sign of things to come, as the actor went on to form Juliette and the Licks, a rock band that toured with Muse and hung with Dave Grohl. Her solo album, 2009's Terra Incognita, didn't exactly top the charts, but the 41-year-old is now working on a follow-up, with a world tour planned for 2015.
3. Taylor Momsen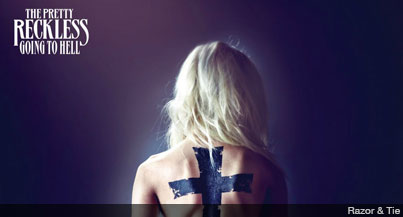 For many, Taylor Momsen will always be Jenny Humphrey from TV's Gossip Girl. However, the 21-year-old insists she has left acting behind to pursue rock 'n' roll. Full time. It's been working out fine. Her hard-rock band, the Pretty Reckless, has released two albums, 2010's Light Me Up and 2014's Going to Hell. The single "Going to Hell" spent so much time in the No. 1 spot on Billboard's Mainstream Rock chart that Momsen is now tied with the venerable Joan Jett for the most number of weeks for a song featuring a female lead vocalist.
2. Jamie Foxx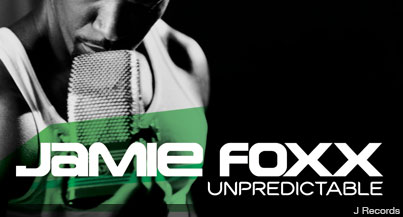 There's more to the fantastic Mr. Foxx's musical resumé than guesting on Kanye West's "Gold Digger" (although that is a fine tune made more fine by his appearance, to be sure). As an Academy Award-winning actor who has also hit No. 1 on Billboard, Foxx finds himself in the same league as Frank Sinatra, Bing Crosby, and Barbra Streisand. The 46-year-old star of Any Given Sunday, Collateral, and the music biopic Ray got an early start — piano lessons at age five — and studied formal classical composition in university. His solo R&B albums, including the double-platinum selling Unpredictable, plus his many collaborations with pop's biggest names, from Drake to Justin Timberlake (his most recent single "Party Ain't a Party" features 2 Chainz), make it hard to tell whether he's an actor-slash-singer or a singer-slash-actor. Either way, fans hope he doesn't quit either of his day jobs.
1. Jared Leto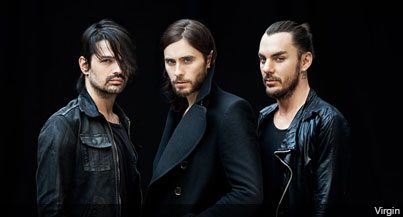 What actor would have the nerve not just to start a rock band, but also to shave his hair into a pink Mohawk for it? Jared Leto was not yet an A-list Hollywood star when he formed 30 Seconds to Mars with his brother Shannon. But by the time their debut album came out in 2002, he had gained fame in the films Fight Club, American Psycho, and Requiem for a Dream. Over the years he has juggled both careers, with 30 Seconds to Mars (which pulls sonic influence from everything from prog to electronica to screamo, with a notable U2-like tendency for humanitarian and spiritual lyrics) slowly building up to massive. Darlings of MTV and YouTube, with sold-out stadium tours worldwide, the band even has its own documentary, Artifact, which won the People's Choice Award at the Toronto International Film Festival in 2012. The 42-year-old Leto, now best known for his Oscar-winning role in Dallas Buyers Club, doesn't sport the Mohawk these days, but the band continues to make waves: 2015 will see it tackle a full-scale tour of Russia.
Liisa Ladouceur is a Toronto-based journalist and writer.