The Wonderful World of Disney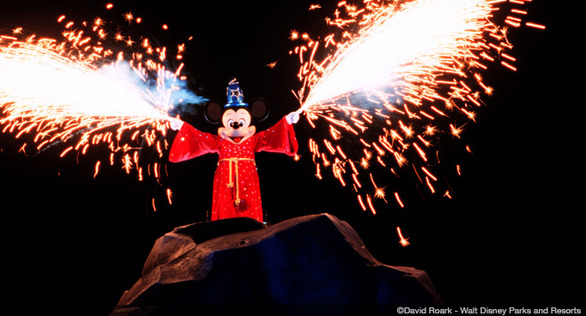 ...the words, "We're going to Disney World," inspire joy and excitement all around the world.
As a kid, I loved Sunday evenings. We usually had dinner at my grandma's house, but tried to scoot home early because of school and work the next day. Some nights would end a bit later, and if the opening credits of The Wonderful World of Disney had started, we were allowed to stay and watch. The show began at 7 p.m., so I'd volunteer to help with the dishes and drag the chore out long enough to stay. I like to think that everyone benefited from the extended family time.
"Appointment viewing," as it's known in the biz, is largely a thing of the past. My kids can watch their favourite movies and shows on repeat pretty much mere minutes after they premiere. There's not much entertainment-wise to get excited about anymore, but Walt Disney comes through yet again; the five (ish) words, "We're going to Disney World," inspire joy and excitement all around the world.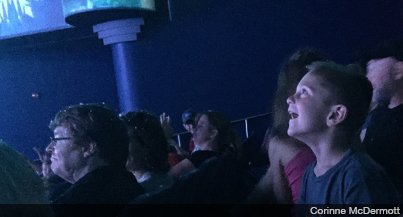 And for the most part, you're immersing yourself in movies. We've been to Walt Disney World a lot over the past few years, and this time we focused more on the shows than ever before. The production value of a Disney experience is second to none, so you don't think twice when real-life Mickey as the Sorcerer's Apprentice battles an animated Chernabog right before your eyes at the Hollywood Studios' show Fantasmic! And we were so surprised when my son declared the Indiana Jones Epic Stunt Spectacular his favourite part of our trip. Especially since his face, when it (spoiler alert!) snowed inside the theatre at the Frozen Sing-Along Celebration, was the kind of face you hope your kids will make when you bring them to Walt Disney World.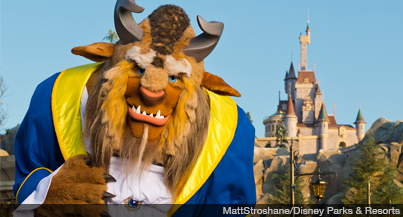 On this trip, we had breakfast at the Beauty and the Beast-themed Be Our Guest Restaurant in Magic Kingdom. Breakfast guests get an early entrance into the park, which allows for a crowd-free shot in front of Cinderella Castle on your way to the restaurant. Inside, enjoy your repas in either the ballroom, the Beast's West Wing (complete with The Enchanted Rose on display), or the Rose Gallery, where the centrepiece is a giant music box with a rotating sculpture of Belle and the Beast in their iconic dance pose. The Be Our Guest Restaurant is not a character dining experience, but you can pose with Lumière on your way out, and the Beast drops by for photographs at dinner.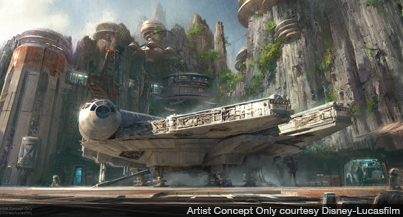 In 2016, Walt Disney World in Florida and Disneyland in California will both break ground on 14-acre Star Wars Lands that promise to be fully immersive theme parks with attractions and experiences to place you smack dab in a galaxy far, far away. In the meantime, Star Tours at Hollywood Studios is your best bet to live out those Lucas-fuelled fantasies. With 50 different experiences it's unlikely you'll take the same ride twice, and Walt Disney World's FastPass+ system allows you to secure a ride time up to 30 days in advance of your trip.
Good to know:
• Staying in a Walt Disney World Resort hotel includes transfers to and from Orlando International Airport via Disney's Magical Express, along with transport between all hotels and theme parks via bus, boat, or monorail. Disney guests can take advantage of "Extra Magic Hours," with an hour of exclusive access before the parks open or after they close. Park hours for the week are posted throughout the resort and online.
• My Disney Experience is an app and a website that keeps your visit organized and places your itinerary in the palm of your hand. At a glance, you can view ride wait times, available restaurants, nearby attractions, and — if you've linked your hotel, dining, and FastPass+ reservations — your custom itinerary. Free (and fast) wifi throughout the entire resort ensures no scary data charges or roaming fees upon your return.
• If booking your trip yourself, Expedia is the only online travel service provider where you can find information on Walt Disney World hotels, packages, and park tickets all in one place.
Corinne McDermott is the editor of Movie Entertainment.